Convert Lotus Notes to PST with "Notes to PST " Tool
Need to convert Notes Email to MS Outlook? Due to change of professional environment, personal use and ease?
Software easily scan database from NSF files after that successfully convert NSF files including all items such as emails, celanders, contacts etc from Notes to to MS Outlook .pst format (Ansi PST or Unicode PST) with 100% conversion result. Software also allows you to convert single and multiple or batch file of.nsf file to MS Outlook in minutes. Notes to PST Conversion utility is speedy and simple to use.
Get The Best Options with Export Notes!

Migrate Notes Data to Outlook
Lotus Notes email data saved into username.nsf and names.nsf file can be converted into PST with the tool. Emails, calendars, notes, journals, and contacts will be migrated along with their properties from NSF file to ANSI/Unicode PST file.

Filters for Customized Migration
The software offers filters to exclude unwanted emails, calendars, and To-Do lists. The options available can be selected as per requirement. Customizing migration with filter reduce the overall time in converting NSF file to Outlook PST.

Preserve HTML Formatting of Mails
Email with their attachments can be converted into PST with this solution to export Lotus Notes data.HTML formatting includes the hyperlinks, inline images, font size, type, color etc. will remain the same even after NSF file conversion to PST.

Manage Outlook PST Resultant
The software is developed with automated facility to manage the size of PST file. If the Unicode PST file exceeds 20 GB size limit, the software will automatically create a new PST file so that size of data file does not affect Outlook performance.

Maintain Recurrence in Calendar
The schedule in the calendar is generally maintained by marking recurred activities. While the software converts Notes database to PST, it ensures that the recurrence tasks marked in the calendar are preserved and unaffected by conversion.

Migrate Internet Header with Mail
Detailed information about a mail is stored in its header. For complete mail migration and compliance purpose, emails can be exported to PST along with its internet header. To avail the advantage, this option has to be manually enabled.

Move NSF File to Exchange Mailbox
For exporting NSF file data into Exchange mailbox, the technician or enterprise license of the tool has to be invested in. These licenses of the tool to export Lotus Notes data allows processing multiple NSF files at a time for bulk migration.

Live Conversion Status on Screen
While the software converts NSF file to PST, the software gives a live report of the process status on screen. Along with the status while processing, a report of how much data is exactly converted by the tool is shown on screen.
Key Features of Notes to PST Software :
Try our NSF PST software it's definitely gives you the perfect result. Our comprehensive approach ensures that Notes to PST tool runs or works smoothly and faster from start to end then other NSF Converter. NSF to PST a handpicked tool that efficiently convert unlimited items. Tool enables you to view number of emails, calendars, contacts, personal journals & to-do list in NSF file and quickly shift NSF file to PST file in few minutes.
Software converts all items from .nsf file including e-mails, tasks, calendars, journals with complete attachment with fully secure mode.
Converts meta data intact of message properties like to, from, bcc, actual time /date, sender, recipient.
Converting unlimited number of nsf files at a time. It saves your valuable time.
It is an easy to use utility which helps users to convert NSF file to PST file quickly without any complaints.
Notes to PST software also converts emails, contacts, calendars, to-do list etc of Notes Domino Server to Outlook .pst file only if Domino Server is shut down.
Our NSF to PST software supports to convert Notes mailboxes to MS Outlook after that you can easily import your converted mails to MS Exchange using Exmerge utility.
Lotus Notes conversion software comes with the complete installation guide which lets you know how to install and work with the software. Including help manual in the software to know the working of Export Notes and screenshots on website.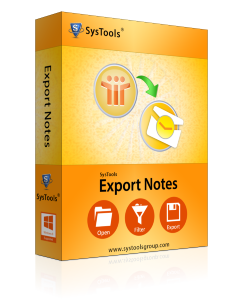 Size:20.0 MB Version: 9.7

Intro About Free Demo Edition
Trial Limitations
Demo Edition is provided to check the efficiency and functionality of tool it gives 25 mails per folder conversion result of NSF file.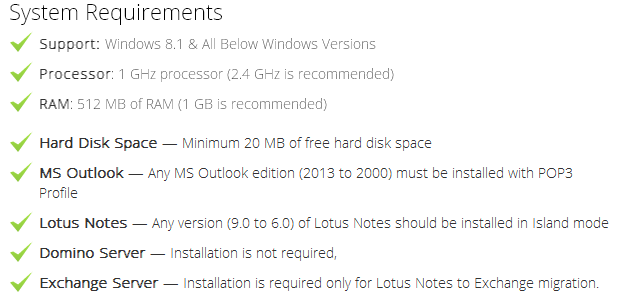 Frequently Asked Question
My emails in PST file do not have internet header. Why?
To export internet header with emails, it is necessary that you enable the check box for "Internet Header" available under Advanced Settings. When the options under this category are selected, the export process may take a little more than usual time.
In what form will I receive the encrypted mails after conversion?
The software eliminate message level encryption from the NSF file and as an output, you will receiver emails in decrypted format in Outlook PST file.
I have User ID set on NSF file. Can I convert it to PST?
If the NSF file has User ID set on it, the software will prompt for the password. Enter the password and you can swiftly proceed for NSF to PST conversion.
I cannot find option to export NSF to Exchange Server in Export Notes demo version?
The demo version of the software gives the provision to try out the NSF to PST conversion potential of the tool. For NSF to Exchange mailbox export, technician or enterprise license of the tool has to be purchased.
What is the limit of Unicode PST file that the software creates?
The software will create PST file of any size. This is to ensure that when PST is opened in Outlook, it does not cause any performance issues.
Customer View
Export Notes software is the best choice we could make to export Lotus Notes mailboxes to Outlook. The options and capabilities in the tool makes it a solution for organizations. Speed, Accuracy, and Features! All in just one tool.
Brianna, Turkey
Enterprise license of the tool has helped us to move the so many NSF files into Exchange Server. I must say it is the piece of perfection. Also, we are thankful for the customization that is done on request so that export can be processed as required
Parker, Lebanon
I would like to thanks the support team for their constant support and explanation while trail to the product. The tool gives complete satisfaction through demo version and now we are happy owners of this brilliant NSF file conversion tool
Malachi, Virginia
This tool worked well for us. We had 80 NSF files for conversion and it just happened with one investment and in so less time. Also, the options to customize the export process helps in migrating useful data from NSF to PST file.
Drake, Michigan